According to the company, Paul is a big part of the reason Kinetic is known as a world leading producer of perforating blades
Paul Lewandowski is retiring after an esteemed 32-year career as Kinetic's senior engineer. According to the company, Paul has done it all and seen it all. One constant though was that Paul always went the extra mile to make sure that Kinetic would meet and exceed the customers' expectations.
Dan Shea, who heads up Kinetic's inside sales team for the tissue market and has worked with Paul for over 20 years stated, "Paul makes coming to work a pleasure and it has been a privilege to work with such a fine individual."
Paul joined Kinetic in 1989 and has many great qualities, but two of them stand out: he is humble and a consummate team player. He is a big part of the reason Kinetic is known as a world leading producer of perforating blades.
During his entire career he has been involved in the development and material selection for perf blades and he has overseen three separate building additions which increased the Kinetic building footprint from 42,000 to 74,000 square feet.
Over all these years, Paul has been involved in equipment evaluation, selection, and installation and he has installed six grinders, four lathes, four milling machines, and replaced ten HVAC units. A memorable event in 2004 occurred when Paul took the appropriate actions and asked the right questions before he called the Milwaukee Bomb Squad to successfully remove a bottle of extremely volatile picric acid from Kinetic. All in a day's work for Paul.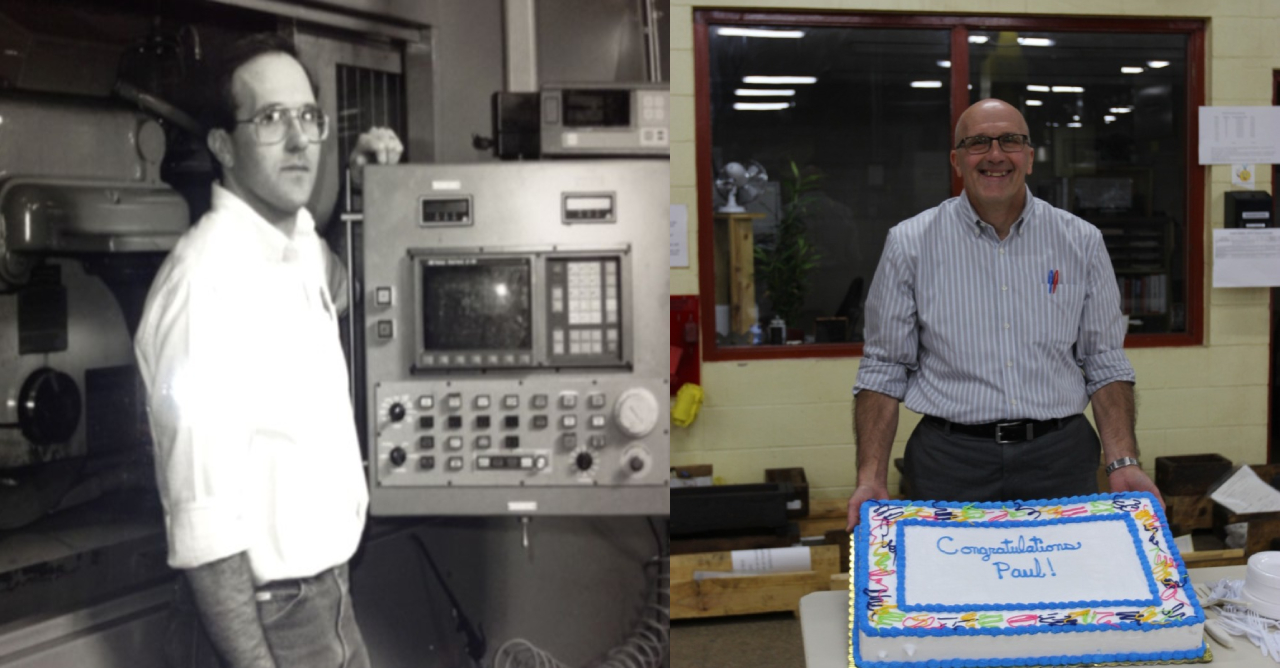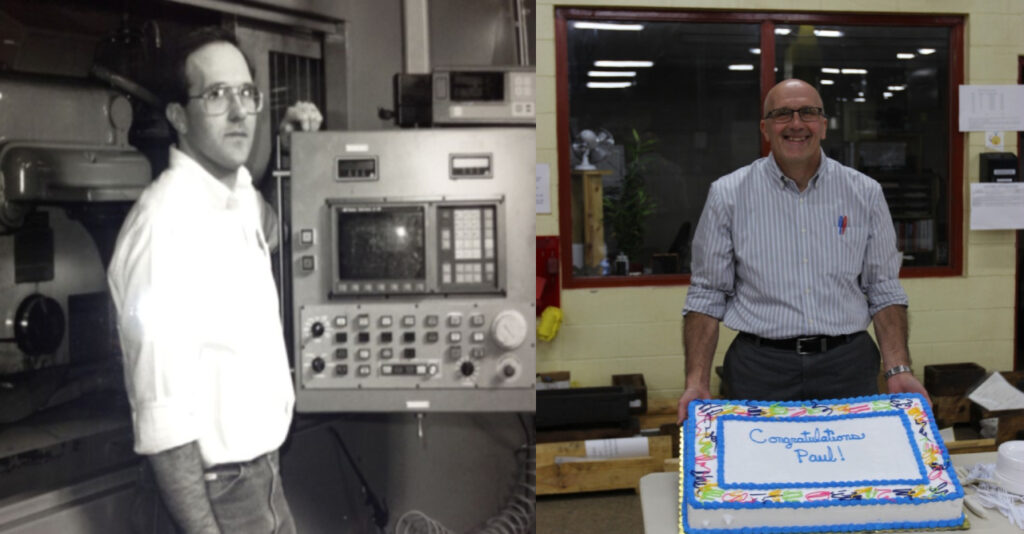 Paul has extensively traveled the USA to visit Kinetic tissue, steel, and wood customers, he also has traveled the world on sales calls and visits to steel vendors and equipment manufacturers and has visited Kinetic's sister company in England six times and has been to Germany, Slovenia, South Korea, and China.
In 1997, Paul led the initial Kinetic ISO 9001 certification and has been the ISO lead person ever since. Over the past several years he has mentored his fellow engineers to prepare them to take on his responsibilities.
In retirement, Paul and his wife Jeanne will travel, spend time with family and friends, and continue to give back to his church and community.
Cash Masters, the president and owner of Kinetic, has known Paul since he was a teenager working for his father Joseph. "I cannot thank Paul enough for his guidance, leadership, and contributions to Kinetic. He will be missed but never forgotten. His professionalism and mentorship are ingrained in so many people and practices at Kinetic," he stated.