Through the contract machining service, companies can outsource their production to Kinetic
The Kinetic Co. and its 73-year history are extremely well known within the industry for its processes and for the quality of its products. One of the services provided by our company is contract machining, which clients can hire us to manufacture their production.
As the world leader for manufacturing industrial knives, companies count on Kinetic's expertise and quality when outsourcing their production to us. At our company we offer a wide range of grinding, machining, heat treating, scraping and assembly services.
Along with this wide range of products, if you trust us with your contract machining services, we will provide you with a prompt quote and timely production schedule, suggest improvements if applicable, and deliver your parts to the most exacting specifications.
Through machines such as Mattison grinder and Blanchard grinder, Kinetic accepts its customers' projects and manufactures the necessary parts. Here are two of our main grinding machines:
Mattison 36″ x 120″ Surface Grinder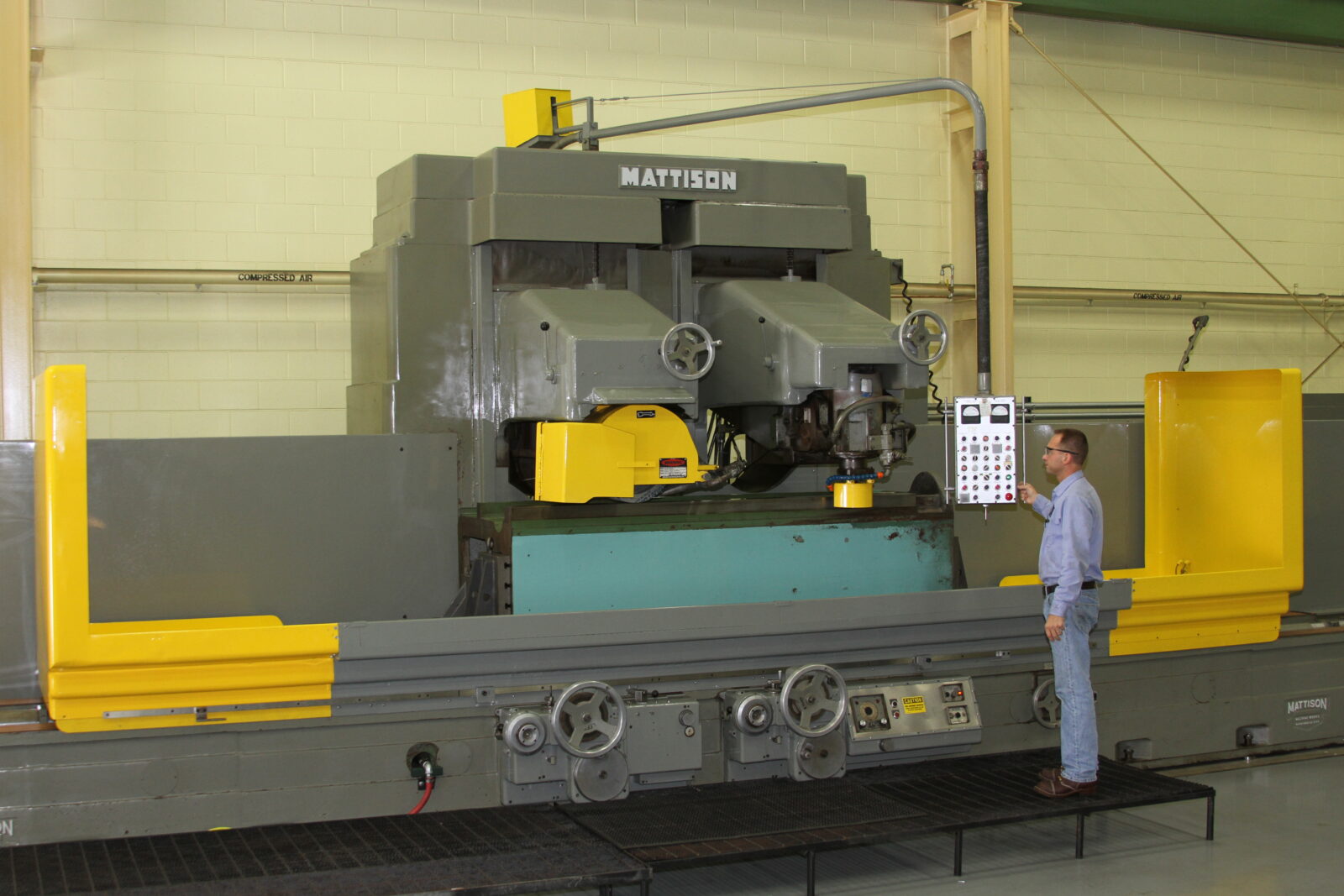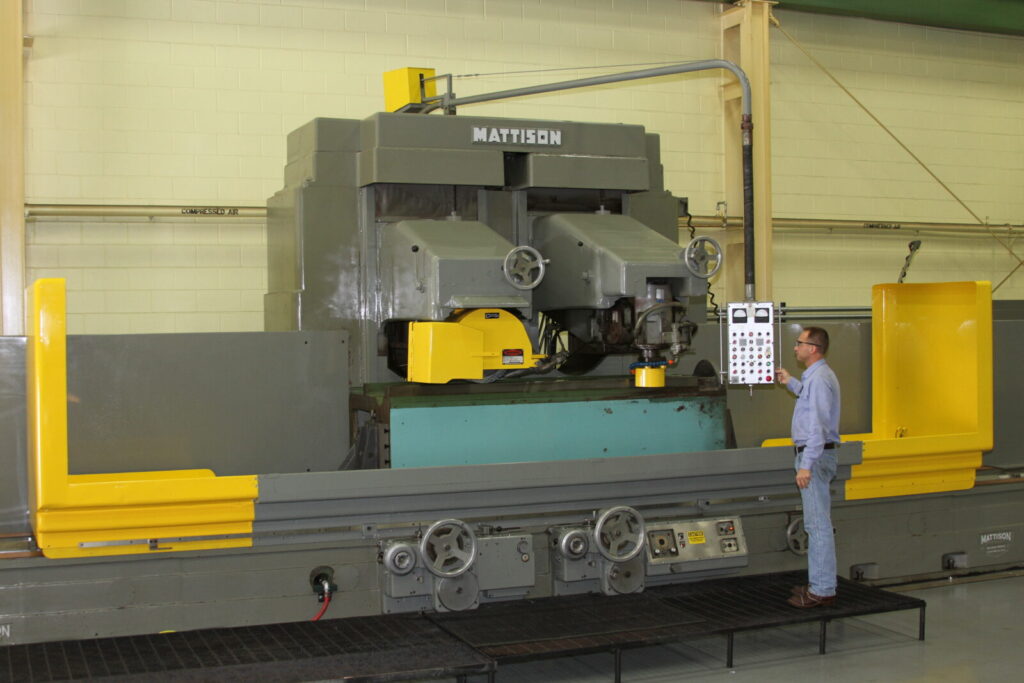 Mattison 3-Column Combination Way, Angle, and Surface Grinder
This unique machine has a 30 HP standard horizontal surface grinding spindle that can utilize up to a 6" wide wheel. In addition, it has a vertical spindle that can swing 45 degrees in either direction.
With this spindle we can grind angles and way surfaces. Using the two spindles we can grind several different surfaces in one set up.
36" x 120" Magnetic chuck
10,000 lb. Table capacity
Horizontal spindle part dimensions: 35" tall and 40" wide
Vertical spindle part dimension: 30" tall and 30" wide
Depending on exact dimensions and angles to be ground, larger parts may be accommodated.
84″ Blanchard Grinder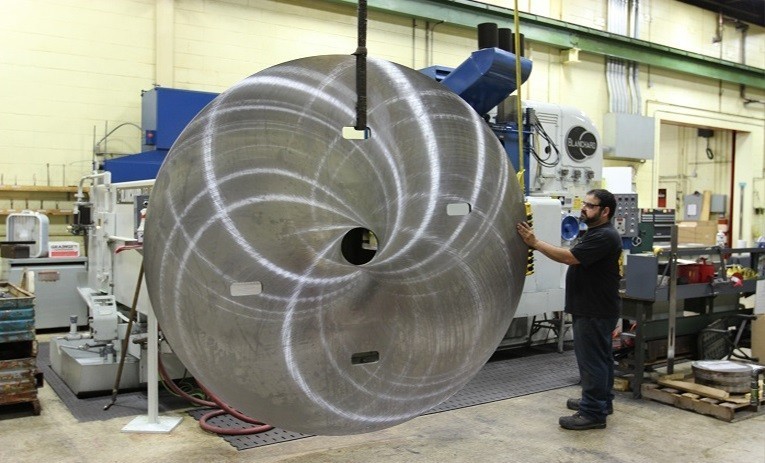 150 HP main spindle motor with oversize spindle bearing
84" diameter magnetic chuck
Can swing parts 96" in diameter within the water guard
Maximum part height 24"
This Blanchard is perfect for grinding large new knives; regrinding large worn knives; and any heavy-duty grinding jobs your facility has. It was built for fast stock removal and holding tight tolerances.
Kinetic is committed to making a difference, so they are always improving their manufacturing processes and investing on training their staff to provide the finest quality industrial knives to the customers.
Learn more about Kinetic's contract machining services.